All Posts
Posting and sharing posts.
posted 09/01/2014, comments (0)
|
Life's Surprises: An unfolding Story!
By Dan Dougherty
It is late spring of 1972 and I am in my mother's dreams. On June 8th that dream was fulfilled as I came into the world, but gave my parents an unexpected shock of a lifetime by... Read more
posted 05/23/2014, comments (0)
|
Physicians are quick to recommend statins when a patient has high cholesterol, but what went wrong when someone with normal cholesterol suddenly dies from a massive heart attact? The answer may not be in the cholesterol value alone, but the type of cholesterol or specifically, particle size.
Most people have heard of HDL... Read more
posted 02/03/2014, comments (0)
|
Pistachios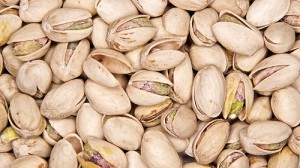 In several studies, adding 2-4 oz of pistachios per day for 4 weeks to a low-fat diet reduced total and LDL cholesterol levels for about 10%. In average, consuming pistachios did not increase... Read more
posted 11/15/2013, comments (0)
|
At about 8:00pm tonight I realized my left eye was blurry, but not my right eye and shortly after I started getting a headache that radiated from the back of my head forward. The blurred vision and headache seemed to get better then worse. I still have a mild headache, but my eye is no longer blurry. Is this just a bad headache and possible... Read more
posted 09/06/2013, comments (0)
|